Worcester Dart League

News Report
Fall 2018 Finals and Award Forms
01/03/19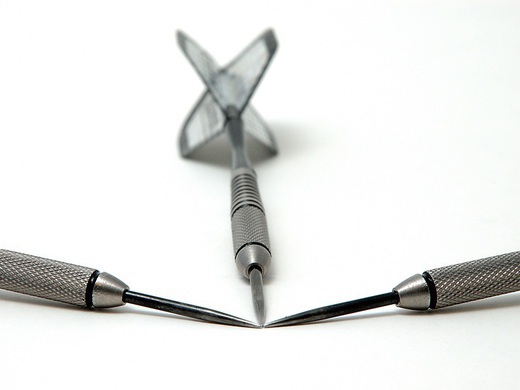 The finals playoff matchups are set. Here's what we have:
Playoffs Schedule Finals -- January 9, 2019
Super A:-- Worcester Eagles @ Spartans
A1:-- 3Gs @ Spears & Beers
A2:-- Marty's Mathletes @ Stake's II
B1:-- MCL Shot Shooters @ Sons-O-Tons
B2:-- Pahkway Wicked Dahts @ 9ines Tons O Fun
B3:-- Singletary Rod & Gun @ Halligan's Breakfast Club
C1:-- Damwires @ Better Late Than Never
C2:-- K of C Ahh-Da-Boyz @ 3G's Triple B's
AWARD FORMS:
If your team either won the regular season, or wins the playoffs next Wednesday, please submit your award forms ASAP. There is a copy of the document in your team envelope. Forms can be dropped at Madigan's. mailed to the league PO box, or scanned and emailed to me at sec@worcesterdart.com. Please don't delay in submitting your forms. Also, if your handwriting might require interpretation, please use a computer or get someone to fill it out for you.
Note that the WDL has had some issues in the past with providing teams with the items and colors that they desire. We'll continue to do the best that we can, but options are going to become more limited.
If you can't find the award form, we need the following:
1. Team Name as you want it on your jacket/shirt
2. Preferred color for item
3. Preferred color for stitching
4. Preferred item (hoodie / polo / zip-up fleece / jacket )
5. For each player, Size (Men's XL, Ladies M) and Name as you want it to appear on the jacket
6. Actual first and last names for any plaque or trophy the league makes for the sponsor
If the WDL has an issue with anything you request, we will contact you.
Follow the site to get the latest news and results straight to your email