Worcester Dart League

News Report
Election Results are In!
04/24/19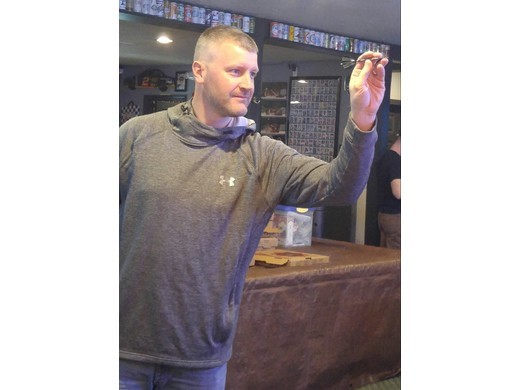 At Saturday's tournament, there were 59 votes cast for treasurer. The final result was:
Ken Janulewicz -- 36
Rich Renzoni -- 23
Congratulations to Ken on his victory, and welcome to the WDL Executive Board.

The WDL also needs to thank Rich for many years of service and an immense quantity of work that has held the league together through some difficult times. He has served the interest of the league for as long as I can remember. Whether or not he's on the Board, we should continue to seek out the wisdom of his experience when we run into situations in the future.
Jason Cross went unopposed as Vice President and is on the hook for another two years.
Follow the site to get the latest news and results straight to your email